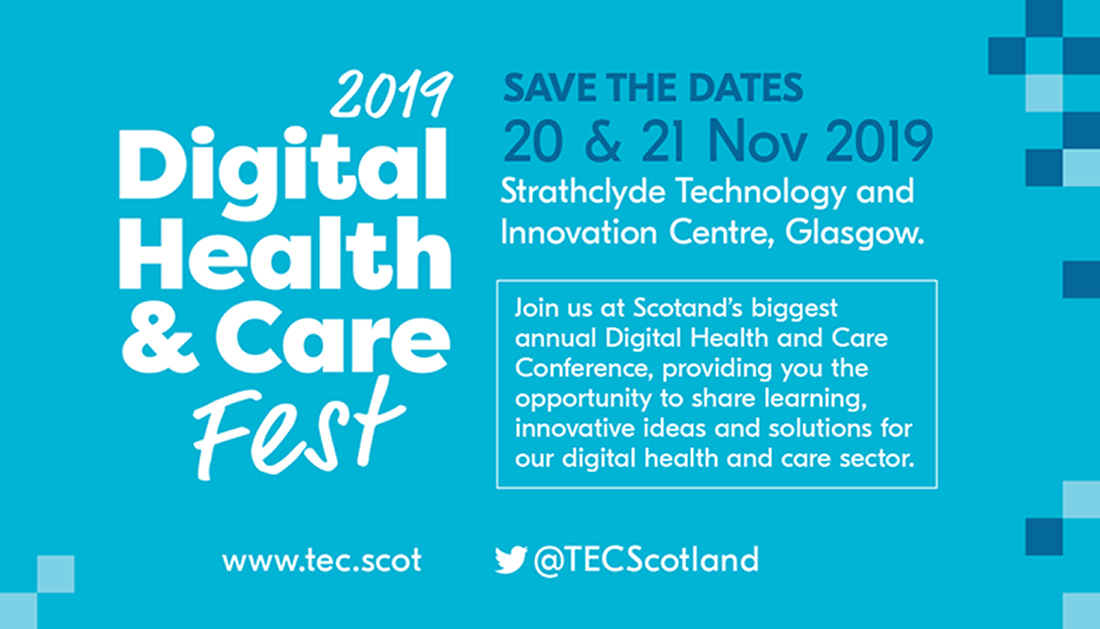 29 November 2019
Scottish Digital Health and Care Conference 20 - 21 November 2019
The SCIROCCO Exchange team attended the annual Scottish Digital Health and Care Conference which took place in Glasgow, over two days in November. The objectives of the annual Digital Health and Care Conference and wider DigiFest are to:
demonstrate our commitment to the sustainable implementation of digitally enabled services.
share good practice in digital health and care services with Scottish and International stakeholders.
improve understanding of user experience of digital services.
The conference provides an opportunity to engage stakeholders reflecting the multidisciplinary nature of health and care. The role of digital tools, especially those which support our understanding of organisational maturity towards the delivery of integrated services was a feature of the event.
Scottish and International colleagues working in: health, care provider organisations, local authorities, voluntary sector, housing, education and supplier organisations participated.
31 May 2022
---
31 May 2022
---
19 April 2022
---
1 March 2022
---
29 October 2021
---