31 May 2022
Capacity-building for integrated care: SCIROCCO Exchange Final Conference
Capacity-building is both the foundation and aspiration of SCIROCCO Exchange, an EU Health Programme funded project. Effective capacity-building requires dedicated support and understanding of the local context and maturity of the healthcare system that is seeking the support. That is why a key aspect of the SCIROCCO Exchange Knowledge Management Hub, the key outcome of SCIROCCO Exchange project, is support of context, local maturity, adaptation and tailored, personalised capacity-building and improvement planning. The Hub is currently available in 11 languages. It has been used in nearly 100 organisations, regions, and countries in Europe and beyond.
SCIROCCO Exchange's final, all-day conference gave the opportunity to explore the use of the Hub in real-life settings of SCIROCCO Exchange Community of 40 different countries in Europe and beyond, share the learning on the outcomes and impact of the provided capacity-building support and exploit its future use. The conference gathered together 70 participants at a hybrid event in Brussels on 5 May 2022.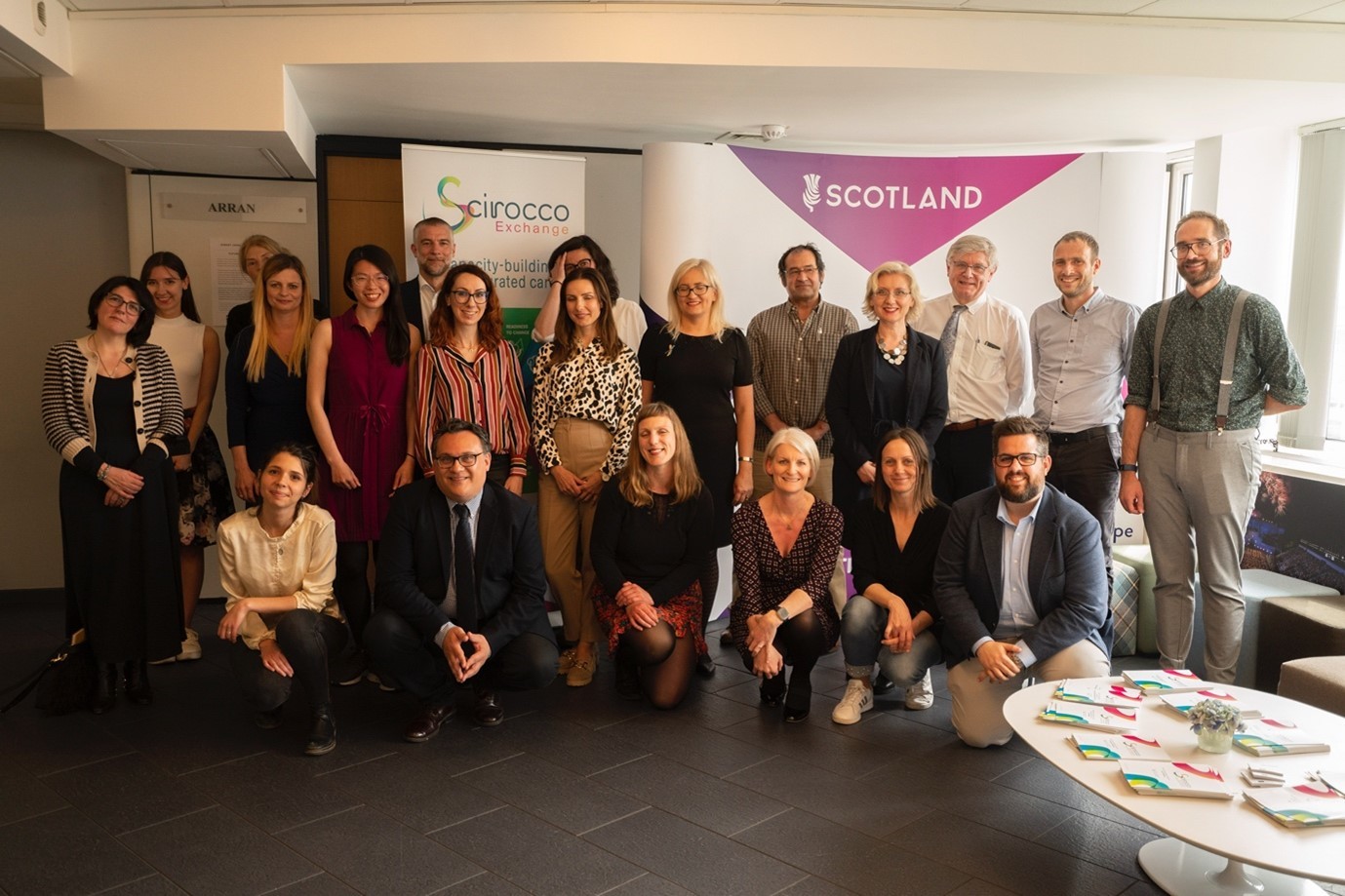 Presentations and recordings from the SCIROCCO Exchange Conference are available to view or download:

These resources will give you an opportunity to hear from the users of the Hub how to assess the state-of-the-art in integrated care, the co-design of capacity-building, and improvement planning.
31 May 2022
---
19 April 2022
---
1 March 2022
---
29 October 2021
---
13 October 2021
---