What is SCIROCCO Exchange Knowledge Management Hub?
The ambition of the Knowledge Management Hub (KMH) is to maximise the value of the existing evidence and experience in integrated care in order to improve the capacity of countries, regions and organisations to adopt and scale up integrated care by:
Facilitating understanding of local readiness, needs and priorities for the adoption and scaling-up of integrated care by using SCIROCCO Exchange online self-assessment tool.
Improving access to readily available evidence on integrated care.
Co-designing personalised support for those seeking support to prepare the ground for transition and/or improve existing system design for integrated care by facilitating tailored knowledge transfer activities.
Utilising outcomes of knowledge transfer and capacity-building activities to co-design improvement planning that is tailored to the local context, maturity and aspirations of European regions and organisations.
The development of the Knowledge Management Hub is an ongoing process. The central component of the Knowledge Management Hub is the SCIROCCO Exchange Tool. To access the Tool go to: https://scirocco-exchange-tool...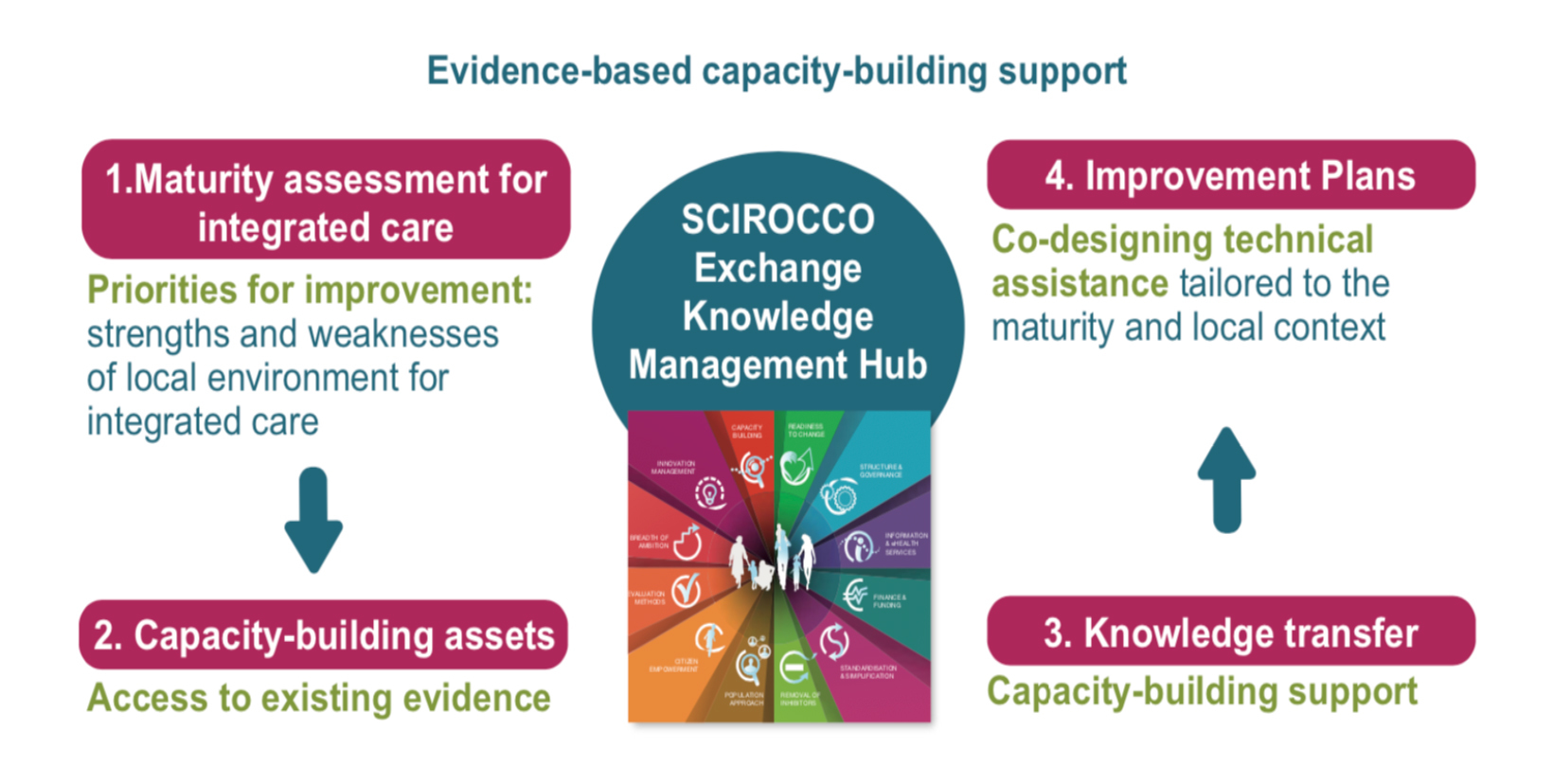 The SCIROCCO Exchange online self-assessment tool has been tested and applied in more than 40 countries throughout the duration of the project until May 2022. Further information on the experience of users can also be found here.