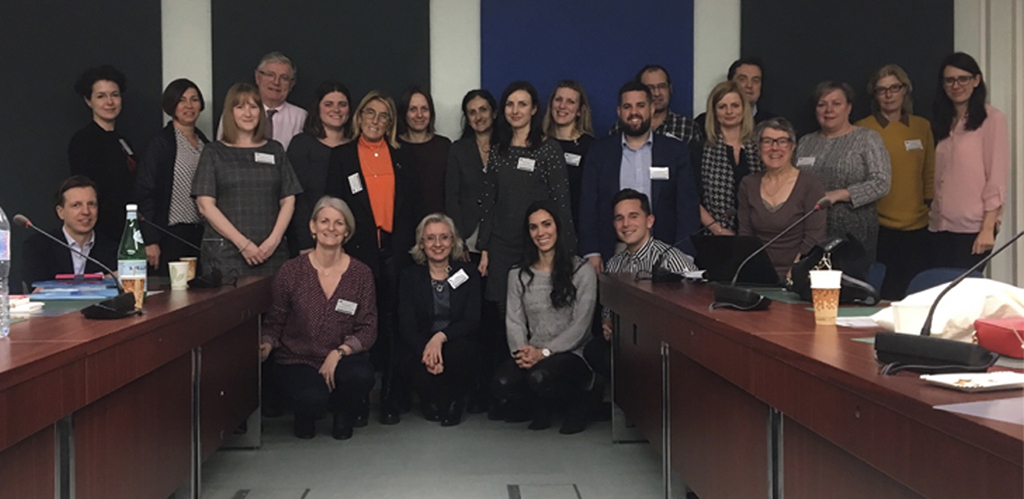 10 February 2019
SCIROCCO Exchange Kick-off Meeting
The SCIROCCO Exchange Kick-off meeting took place in Luxembourg on 6th and 7th February 2019 at the European Commission EUROFORUM (EUFO), Luxembourg. The objectives of the meeting were to:
introduce SCIROCCO Exchange's Consortium, its members, roles and tasks
agree on SCIROCCO Exchange's vision, rationale and objectives
agree on the way of working internally and externally
discuss alignment of SCIROCCO Exchange's project with other EU funded projects and initiatives, with a focus on the VIGOUR project in particular.
The meeting also highlighted potential synergies with other EU funded projects such as VIGOUR and CHRODIS+, and SCIROCCO Exchange will work on developing these collaborations. The partners were also given the opportunity to present the current status of integrated care in their respective country / region and allude to how SCIROCCO Exchange could contribute to the future development within their countries/regions.
In the coming months the SCIROCCO Exchange partners will be developing effective collaborative interaction between Work Packages and contribute to the preparation of the project's dissemination materials and website. In addition to the development of the Knowledge Management Hub and Evaluation Framework, the self-assessments will be undertaken in 9 European regions for the maturity assessment for integrated care in these regions.
31 May 2022
---
31 May 2022
---
19 April 2022
---
1 March 2022
---
29 October 2021
---