24 May 2021
SCIROCCO Exchange joining forces with ECHAlliance for the webinar: COVID-19 – How to effectively communicate the need for change?
In the context of Scotland's Digital Health, Housing and Care Learning Network event on 26-28 May 2021, SCIROCCO Exchange together with the European Connected Health Alliance's newly launched Thematic Innovation Ecosystem on Integrated Care, hosted the first Ecosystem session. Watch the webinar to learn more about how the COVID-19 pandemic, which has proven to be a catalyst for change, has impacted the ways we communicate about the need to change and continue to deliver training and integrated care services. Speakers from Scotland and Lithuania discussed:
methods for communicating the need for change
the shift to delivering training remotely
communication strategies and healthcare literacy initiatives.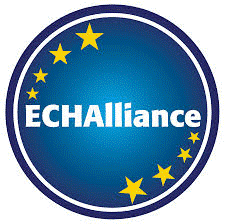 31 May 2022
---
31 May 2022
---
19 April 2022
---
1 March 2022
---
29 October 2021
---