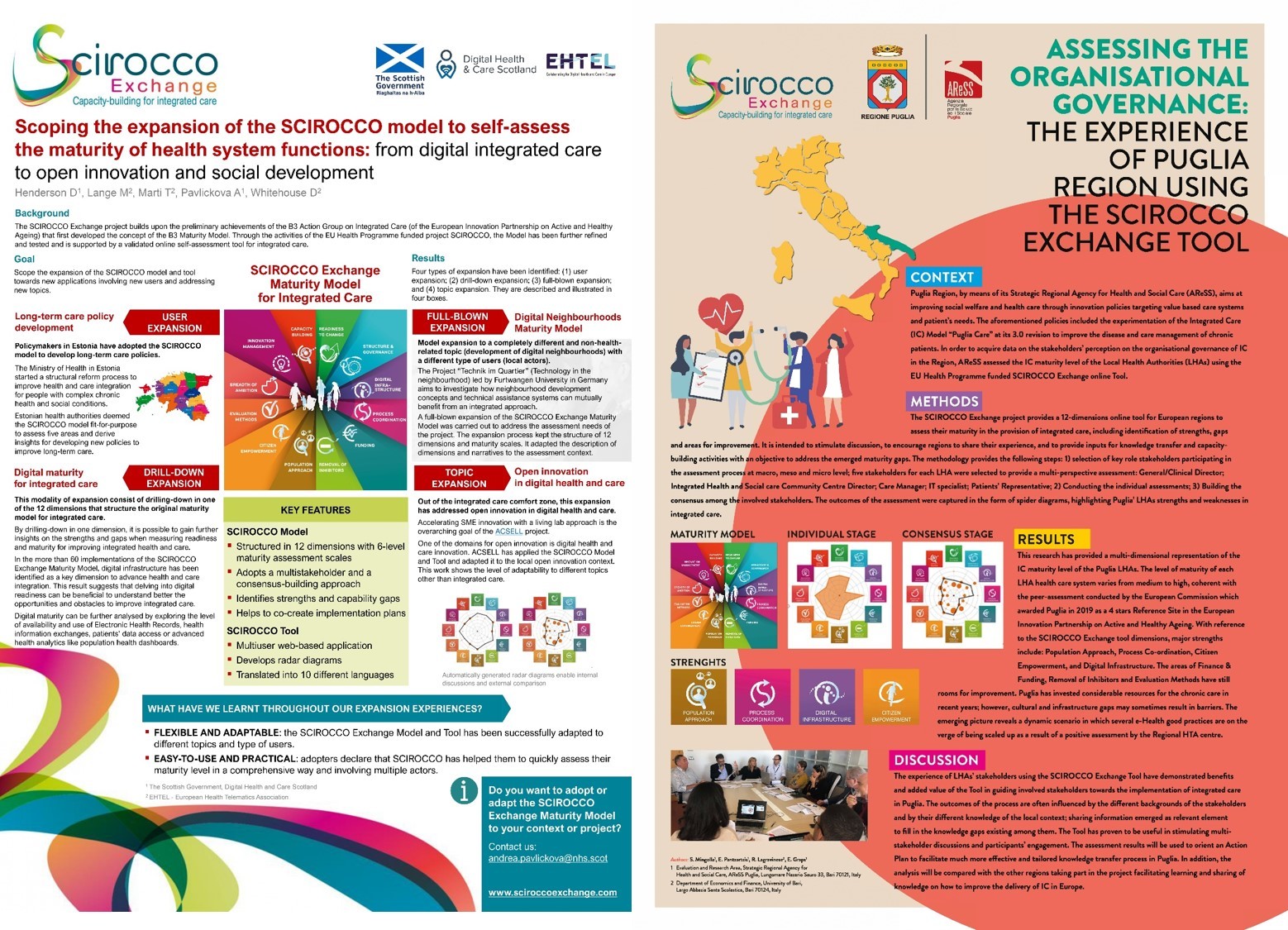 30 March 2021
SCIROCCO Exchange featured at EHMA 2020
EHMA 2020 was the 25th annual European conference on health management, taking place digitally through the lens of Rotterdam on 17-19 November 2020. The theme was 'Health Management: realigning systems, contexts and players'. The European Health Management Association (EHMA) is the custodian of the conference, which was organised in collaboration with the Erasmus School of Health Policy & Management; Erasmus Medical Centre; and the Healthcare Organisation of the Dutch Ministry of Defence. There has never been a most important time for all players in the health ecosystem to come together, and EHMA 2020 was the perfect place for today's and tomorrow's leaders to learn from each other, share experiences and debate current complex topics. The Conference brought together Europe's health managers to exchange knowledge on innovative practices and excellent delivery of healthcare to ensure the health and well-being of Europe's citizens and communities. EHMA 2020 was the place where you could hear from experts across Europe and to discuss the most contemporary topics on health management including digital transformation, system and organisational governance, integration, personalisation, sustainability, value-based healthcare, and health management and COVID-19.
SCIROCCO Exchange actively contributed to the conference by two accepted oral poster presentations:
To access presentations from the conference please follow this YouTube link.
For more information about the conference please see the following link: https://ehma.org/ehma-2020-conference-rotterdam-the-netherlands/
31 May 2022
---
31 May 2022
---
19 April 2022
---
1 March 2022
---
29 October 2021
---